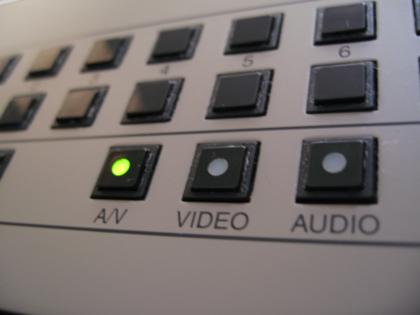 As I mentioned last month, I bid on and won an 8×8 AV matrix switcher on eBay. The switcher arrived the Monday following the Saturday that I won it (speediest delivery ever!), so I took it home and plugged it all in.
I rummaged around for a serial cable to connect the switcher to boron, the Ubuntu file server and found something that I thought would do the job. Sadly the switcher has a male connector, whereas for a standard serial cable it should be a male connection on each end. So, slightly disappointed, I went ahead and ordered a M-F serial extension from eBay, assuming that this would do the job. This attempt also failed – the matrix switcher would not respond to any of the commands that I thought it should, and nothing was being returned either. After a bit more research in the little documentation that I had I noticed that the switcher requires a cross-over cable AKA a null modem cable.
The next cable I ordered was a M-M cable, so I got an M-F converter at the same time. Success! I now have the ability to control the matrix switcher via the RS232 on boron.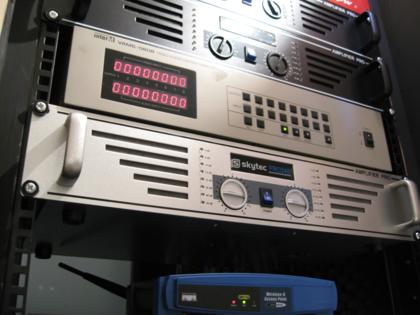 The following weekend I set about writing a prototype of the software to communicate with the switcher. The switcher operates in such a way that state is important, since switching channels requires at least 2 commands and at any time someone can press a button on the front panel to issue any command.
When a button is pressed on the front, a message is sent via the serial port to indicate the action that has taken place. Similarly, when an instruction is sent to the unit over the serial connection a reply is received indicating whether that command succeeded or not. Sometimes the switcher doesn't notice that it's been sent an instruction, so to get around that I ended up sending the same message up to 3 times.
The resulting prototype works quite well. I may release the source code at some point.
Here's a video demonstrating the software and the switcher:
[youtube:http://www.youtube.com/watch?v=rG0N6q7gqVg]