DUOS approached me several months ago and asked me to produce a poster for a concert in Durham Cathedral. Apparently they liked it so much that they've come back and asked me to do 2 more for some concerts in December 🙂 I'm not a professional designer, but it's nice to have a go at designing something that's not a website.
The first poster: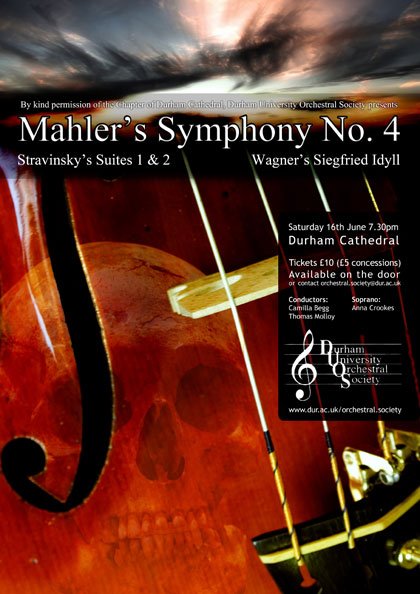 This design was based around the theme of the main piece of the concert – death's fiddle striking up.
First design for concert on 1st December: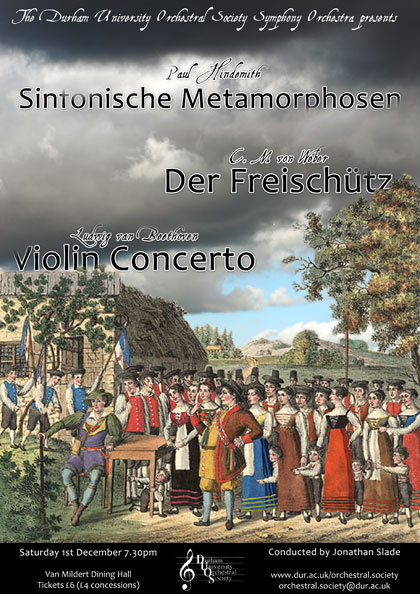 This one was inspired by the only reasonable artwork I could find for one of the pieces. The original was landscape, so I had to take some liberties with Photoshop and apply it over the top of a photo. While the result was ok, it wasn't particularly easy to read and was very busy. This design was dropped in favour of the one below.
Second design for concert on 1st December: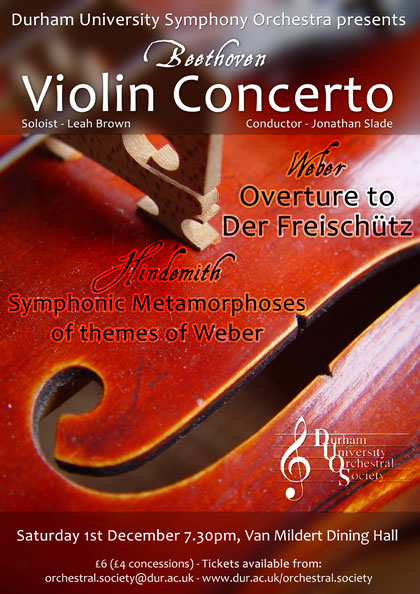 Much simpler, going back to the violin cliché. It does the job.
Poster for concert on 6th December: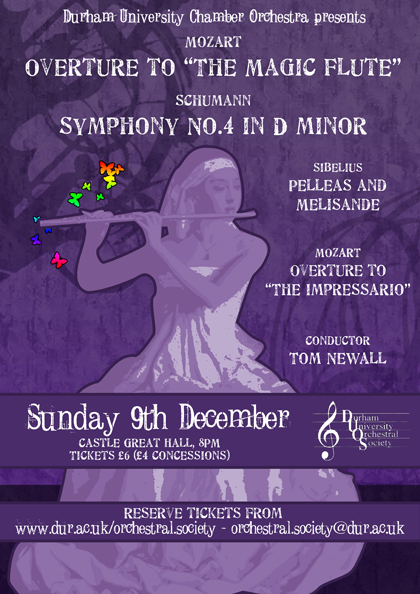 This one was inspired by a tutorial, although I didnt follow it to the letter. I'm afraid I can't lay my hands on the link at the moment, but I StumbleUpon'd it, so click that Stumble button a few times and you might find it!