Here are some initial interface wireframes for the iPod Touch remote control. I've not shown all of the menus because that would be quite a bit of work. These three should give you an idea of what I intend to do though.
Main menu
The main menu summarises the major systems of the house. Clicking on one of the buttons takes you to more controls for that system. The colour of the buttons indicate the overall state of the system – green = OK, yellow = warning, red = error, grey = disabled.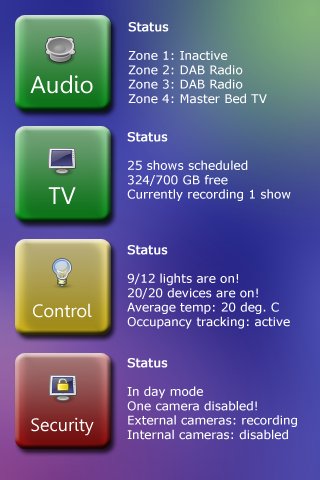 Audio
The audio controls will list the 4 zones, with a drop-down menu next to each button to select the audio source. Clicking the large button switches the zone on or off. Pressing the 'Use for all' button copies the settings of the selected zone to all the other zones.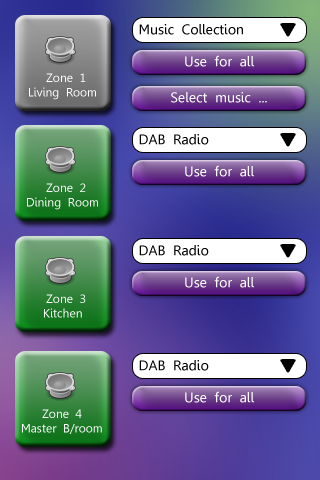 Security
The large buttons display a thumbnail of the live video from the cameras. Clicking on the large button will show the full video feed (resized to fit the iPod's screen). Cameras can be disabled for privacy.