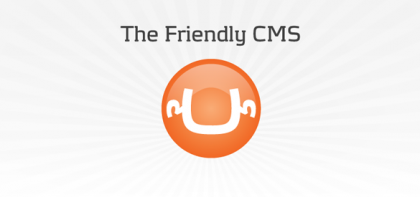 Surprisingly few people have heard about Umbraco, despite it running some very well-known websites, including Microsoft's ASP.Net site – now that's got to be a great endorsement!
Umbraco is an open-source Content Management System which runs on the .Net 4 platform. There is a very vibrant community behind it, where you can go if you ever get stuck.
If you're entirely new to it, I would highly recommend going on at least the Level 1 training run by Doug Robar. This course starts from the basics, and at the end of the 2 days you should be able to build an Umbraco site from scratch. A word of caution though – if you're not technically minded, you could struggle. This is a course for web designers and developers, not content editors. As far as I know, there isn't any formal training for content editing, but it's so easy that those who are building a site should be able to train the content editors in a short amount of time.
You can go further into the powerful depths of the CMS if you are an ASP.Net developer, by attending the Level 2 course run by Darren Ferguson. This is an intense course covering amongst other things the Razor syntax support which is being pushed as the primary method for adding functionality to templates (macros, in Umbraco terminology).
I attended both of these courses a couple of weeks ago, and it was a very friendly and intense learning experience. It left me very excited to start working with Umbraco and the Umrbaco community, so much so that I have ported the Idea Cog website to Umbraco (release pending – I'm just doing some more testing and changing the site a little).
So, I can now proudly show off my certification badge:

Note: the courses run by Doug and Darren are UK-based, but there are trainers all over the world. Also, my training was in London, but there are other regional training sessions available. Keep an eye out on their sites for details of the next training sessions.