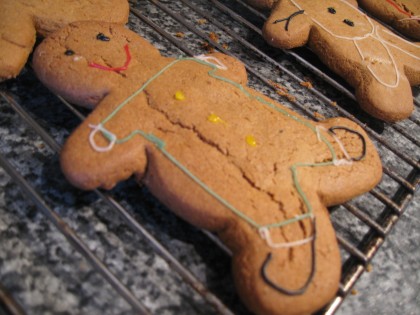 Last year in the run up to Christmas, I found the best gingerbread I had ever tasted, being sold by bakery chain Cooks. I liked it so much that I bought a batch for everyone at work to enjoy. Unfortunately there wasn't any of the same this year, so I decided to give it a go myself.
The key to trying to match those sold by Cooks was going to be the mix of spices – their dough didn't contain just ginger – and baked consistency, as they were nice and soft.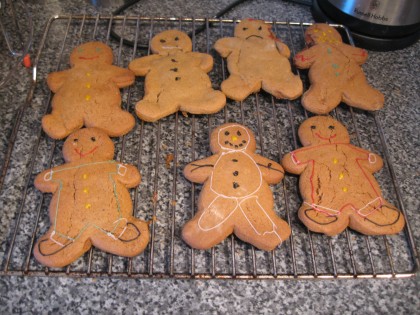 Fortunately, pretty much the top result in Google was a great recipe that allows for soft or crispy results and involves lots of winter-associated spices. The only issue was liquid molasses is hard to come by on this side of the Atlantic, but granulated molasses – basically a very soft dark brown unrefined sugar – seemed to do almost as good a job.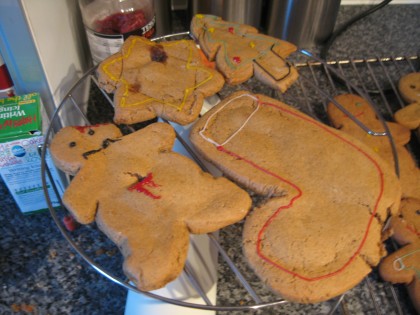 The result was delicious, and now my sister wants me to teach her how to make it!
Some people don't stop at making delicious biscuits, as gingerbread can serve a purpose as building material too. Ever seen a gingerbread house? Bet you've not seen one like this (as seen on Instructibles):