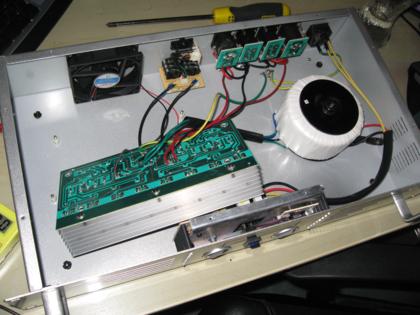 At the end of last year I tested the prototype of the matrix audio switcher, in the process blowing up part of the amplifier that powers the speakers in the living room. After investigating the damage, I found a great site to buy the replacement parts from. They arrived before Christmas, but I didn't get around to installing them until recently.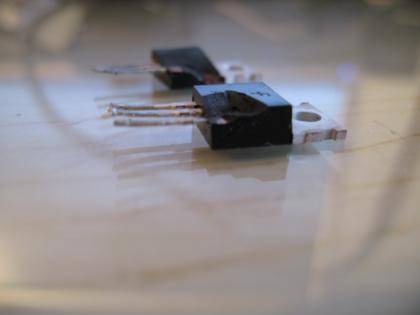 The new transistors are exactly the same as the dead ones, so it was just a matter of unsoldering the old ones and replacing them. The nice chunky pads (compared to all the SMD boards I'm used to handling as computer parts) were lovely to work with, and the work was done in a matter of minutes. Minutes + £6 of parts = one big saving over a new amplifier and a lot of waste electronics. If only all devices were this easy to fault-find and fix.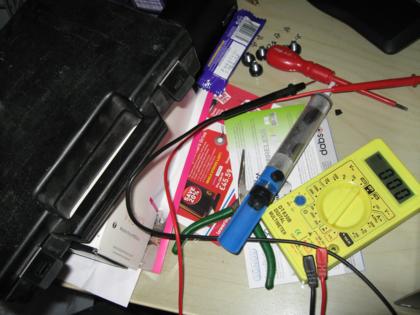 With a fire extinguisher at the ready and my adrenaline gland just waiting to explode, I switched on the repaired circuit and ….. near silence, just the sound of the fan – it worked! Now that both channels are actually wired to something rather than one of them shorting out, the sound coming out is pretty good. In a few months the whole system should be up and running.