I have just successfuly tested transmission of near-line-level audio over the cat5 cables I've recently finished installing.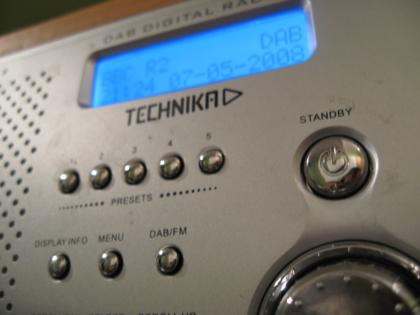 The amplifiers and matrix switcher have been installed for a while, but until now I've not performed any tests of sending audio from one part of the house to the matrix switcher, through the appropriate amplifier and out of the installed speakers.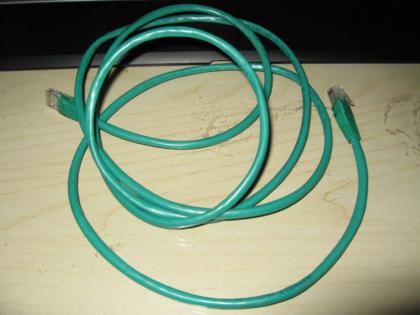 I bought some 2m green cat5 cables off of ebay, but rather than use them as normally intended I cut one of them into two equal lengths.
After removing a length of the outer insulation at the cut ends, I attached 2 phono plugs to one length and a stereo 3.5mm jack to the other (with a little help from wikipedia for the correct pinout of the latter).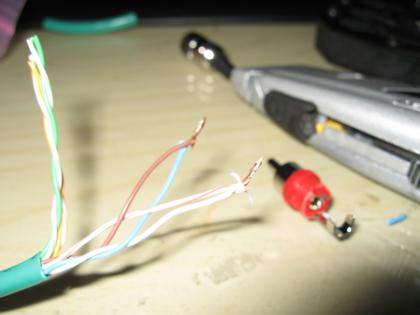 A multimeter was used to verify that there weren't any shorts – wire-wrapping the connections was a little fiddly – before I plugged the cables in for testing.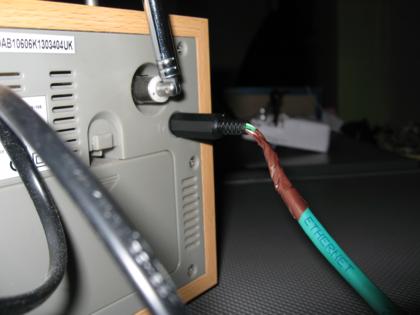 The length with the phono plugs was connected to the matrix switcher and the RJ45 patch panel, and the other length was attached to the headphone output of a DAB radio in the kitchen and one of the 2 ports in that room.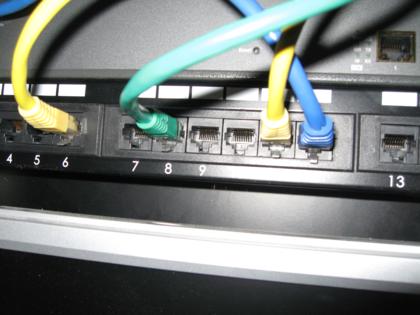 The successful test is promising for the completion of this project. I have ordered and bid on 2 more sets of speakers for the dining room and kitchen, and the final amplifier will be ordered soon.
The software needs to be written to control the system, but I could probably do most of that in a weekend. A little more hardware in the form of a touchscreen capable low-power computer and an iPod Touch will be required to run the web-based front-end for the software. Then the system should be complete.
Look out for a video demo of the system once I'm happy with it!