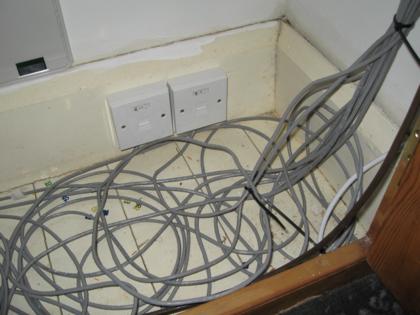 Today I added the final 4 network points – there are now a total of 24 around the house.
The wiring project started about 14 months ago, with the plan to have at least 2 network points in all rooms except the bathroom. The final distribution has ended up as:
Living room: 6
Dining room: 4
Kitchen: 2
Pantry: 4
Landing: 2
Bedroom 1: 4
Bedroom 3: 2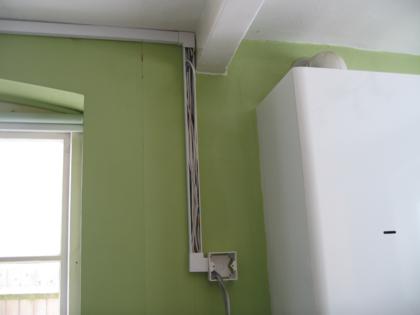 Despite considering that 24 ports might be a little excessive, I've come to realise that 24 ports isn't quite enough especially when it comes to distributing analogue audio & video over CAT5 (i.e. not as IP data) since at least one port is required for each A/V combination depending on the quality of the signal desired. The living room should probably have 4 more ports, the kitchen could do with at least 2 more and a couple by the front door would come in useful for security purposes.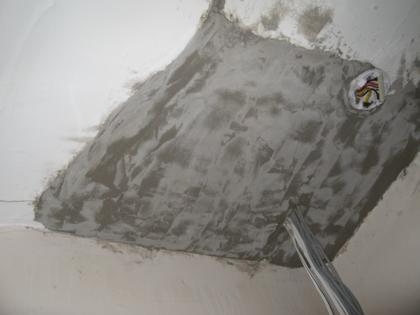 I've learnt a lot from the experience of doing this wiring, such as how to lift floorboards, that lathe & plaster ceilings are extremely fragile and plastering is nowhere near as easy as it looks.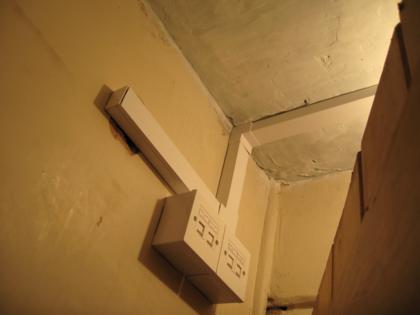 Running the cables before moving in was certainly a good idea. It would have taken me probably another 12 months otherwise to get to this stage. It's taken a lot more work than I expected, although the overall time is down to being in a lazy, bored and/or apathetic mood most weekends. I'm glad I did it though – the ports have come in useful for the MythTV system, for the family computer and soon enough the whole-house audio system. I'm also using them to trial some IP video cameras.