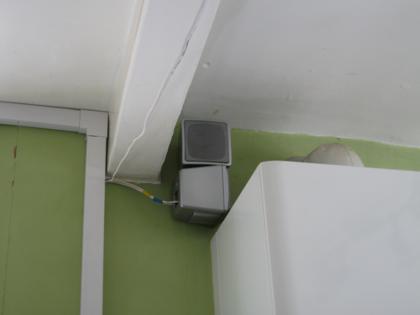 Audio zone 3 is the kitchen. This is one of the rooms that has not been decorated yet, so I can afford to do things without much consideration for any damage to the paintwork and I'm not constrained by the current styling. In the end I opted for some cheap Bose-clone speakers to hang high on the wall down the far end of the room, partially hidden by a supporting beam.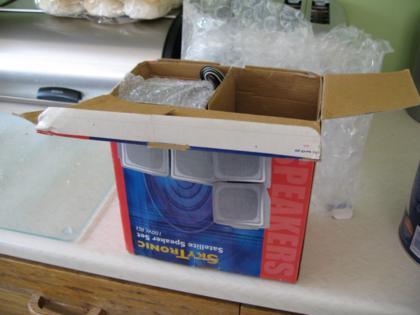 Unfortunately they arrived a little smashed up, but a little glue fixed them.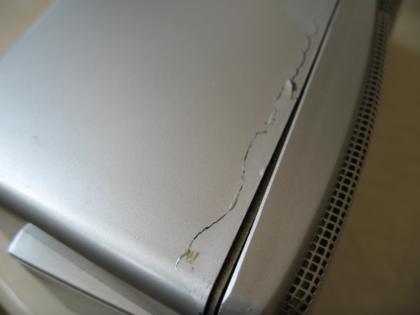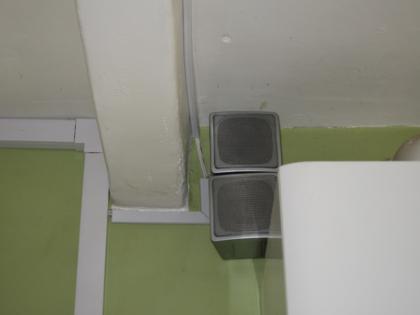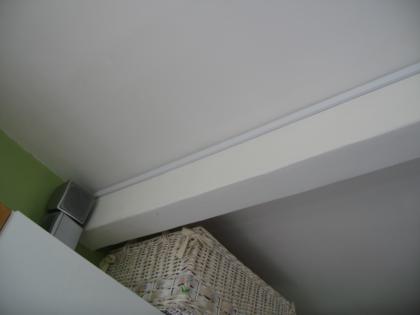 As with the data cabling, the trunking for the speaker cables will probably be removed when the time comes to decorate the kitchen, and the cables will be run into the plaster.