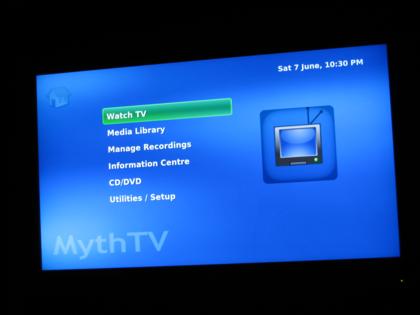 One of the things that has been lacking in my bedroom is a TV. I can watch recorded TV programs, DVDs and other videos on my PC, but not at the same time as relaxing on my bed. While I had a week off work I was looking around the Dabs website and ventured across a real bargain of a TV (now discontinued). It supports full 1080p HDTV as well as being a relatively huge 37″ all for just £539. I couldn't pass this by, so I spent a while doing investigation work and finally decided to take the plunge and buy the thoroughly indulgent item.
When I designed the rack, the idea was that I would eventually get an LCD TV and it would be mounted to the side of the rack. However, it now contains so much equipment that the weight has become a bit of a concern. To avoid problems with the rack castors collapsing under the load – or even the floor of my bedroom doing the same – I decided to mount it in a more traditional location, on the wall at the foot of my bed (though I had to turn my bed around to make it the foot).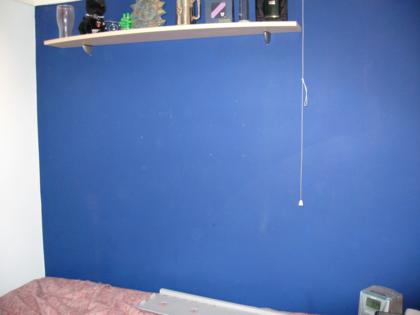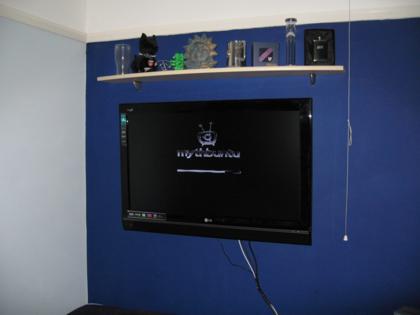 Now I needed something decent to connect it to, with the ability to run MythTV and watch video at possibly 1080p resolution. Boron used to live in a HTPC case, but it started getting a little crowded and warm and with the construction of my rack the innards were moved to a 19″ case. That meant that I've had a spare high-quality case lying around doing nothing for a while. Now I had the opportunity to bring it back into service.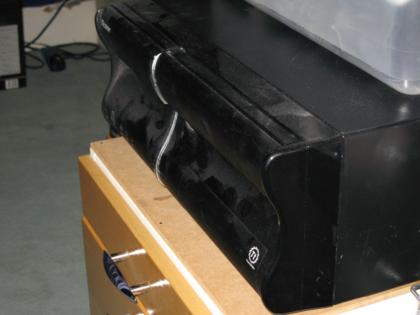 The Core 2 Duo in my gaming machine has done nothing but impress with its performance and cool running, so I knew what I wanted to base this new machine around. The E7200 2.53GHz was the cheapest Core 2 available on Dabs, so into the basket it went. I wasn't too bothered about having a high-spec for the rest of the system, and indeed it needs to be farily quiet and cool so for graphics I went with the Asustek Radeon HD3450 256MB and a cheap-but-capable Gigabyte motherboard.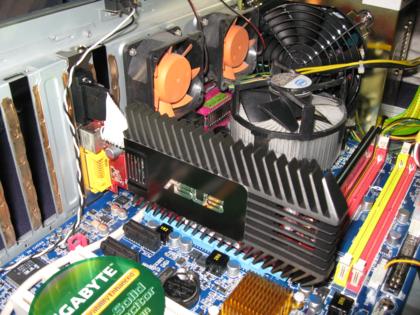 The processor ended up getting swapped for the slightly slower one in aluminium, so I got a small upgrade for gaming at the same time. For the OS I'm currently experimenting with MythBuntu for amd64. I've also taken another look at LinuxMCE, which I might give a go some time.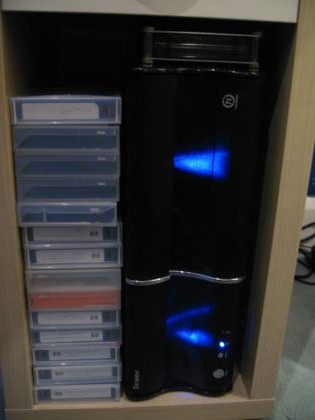 The new machine was named barium, and sits fairly neatly under my bedside table.