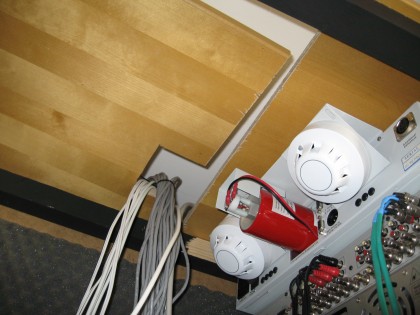 I've finally gotten around to fixing the top to the rack cabinet. It's made from the door of an old storage-only cabinet, which was actually a fridge/freezer cabinet from Ikea. The top has been cut into the correct proportions for a while, but has just sat cluttering my floor until now.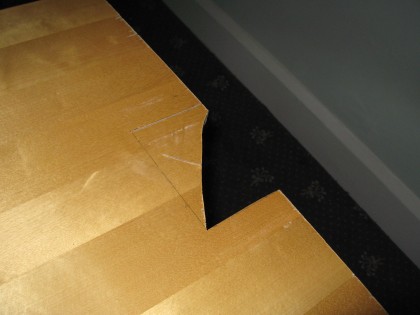 To allow the many cables to enter the cabinet a notch of approx 8cm square was cut out of one of the panels. These two panels could then be slid together without the need to disconnect any cabling already in place.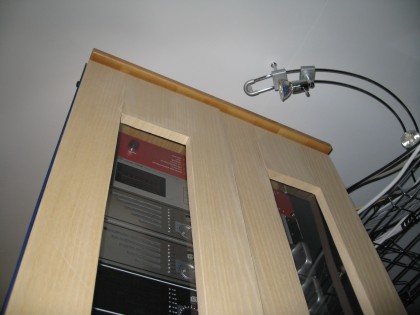 Unfortunately I've discovered that the top of the cabinet isn't exactly square – it's slightly warped, as the photo below shows when the top had been fixed. I'm not happy with this so at some point I'll have to put some effort into correcting it. Next time I build a rack I'll make the top and bottom in more of a similar manner, with a known square-angled piece on which to fit the timber supports.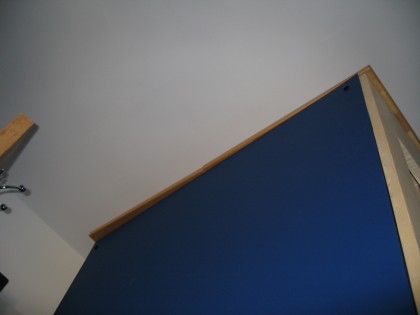 The top currently has no ventilation, but that will change soon thanks to a lovely huge 'Big Boy' fan.