The SqueezeBox series of devices from Logitech has got to be one of the best media streamer ranges out there. Not long after I moved into my flat I bought a SqueezeBox Boom and it is awesome. Fantastic audio quality with an almost impossible amount of bass from a small single-unit stereo now sat next to my bed.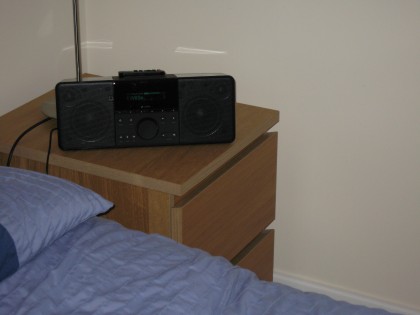 The downside to the SqueezeBox devices is that the quality comes at a price, one which is impossible to justify at the moment. However, it happened that the following year O2 were having a fire sale of their Joggler device. I snapped one up for the bargain amount of £50 with the intention of using it as a home automation controller.
Well, the automation dream also comes at an even less justifiable cost and so the Joggler has been sitting idle in a drawer waiting for a project to bring it back to life. Thanks to the UKHA mailing list it now has a purpose. My Joggler has been reborn as a budget SqueezePlayer having followed some really easy steps.
With it connected to my surround amp, I can now stream music from my existing SqueezeBox Server and even control it remotely with a web browser. One less bit of idle kit, one new feature, and at £100 less than it would otherwise cost.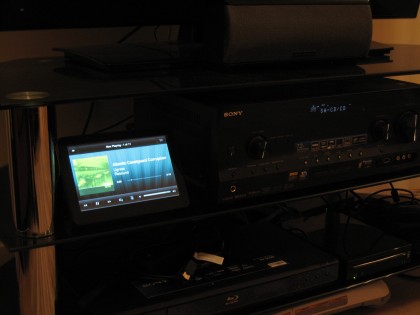 The Joggler is a popular device for customising, and there are Ubuntu builds available for it (rather than the onboard O2 OS). If you want to play with one, they are no longer available for sale from O2, so you will need to look on eBay or similar.